Men everywhere have been embracing curly hair once again, and with modern perming techniques, it's never been easier to try out a new look. Whether you want a drastic change or something more subtle, a perm can do the trick. Plus, because perms last for months, you'll do less damage to your hair than heat styling it every day. Check out these cool and flattering perm hairstyles that will show off your unique style.
1. Fringe With Perm
Once your hair is permed, you can cut and style it the same way as naturally curly hair. One option is a curly fringe. While you could leave your hair long and curly all over, an on-trend look is to team the fringe with faded sides. Doing so will create a cool contrast and make your hair look thicker and fuller.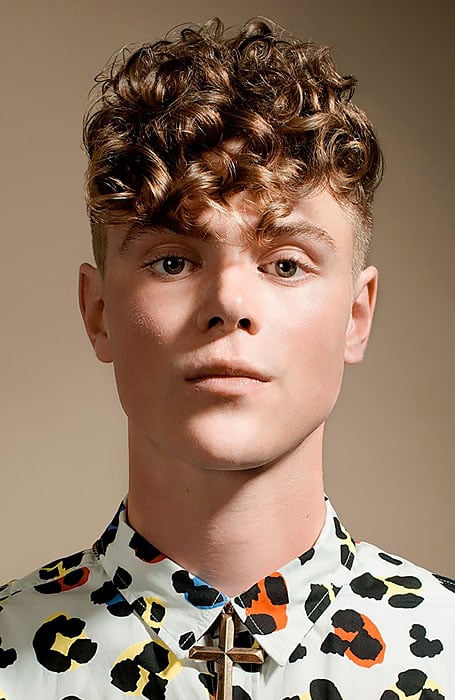 2. Caesar Cut With Perm
The Caesar cut is a classic for a reason. While simple, it's flattering on most face shapes and gives short hair an edgy touch. It works equally well with curly hair as it does with straight, so if you've just permed your hair, why not give it a try? Bear in mind that you will need to grow your hair longer on top to create the curly mini fringe look of the Caesar.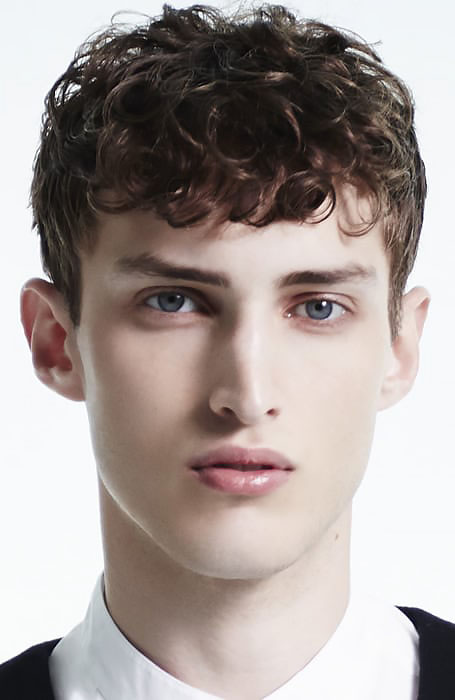 3. Comb Over With Perm
One of the most striking options for curly hair, the comb over has a cool and sophisticated vibe. Men with medium length straight hair who want a drastic change could achieve this look with a perm and strategic cut. However, a comb over with curls won't have as defined a parting as a straight hair comb over. Instead, it will have a modern and interesting asymmetric look.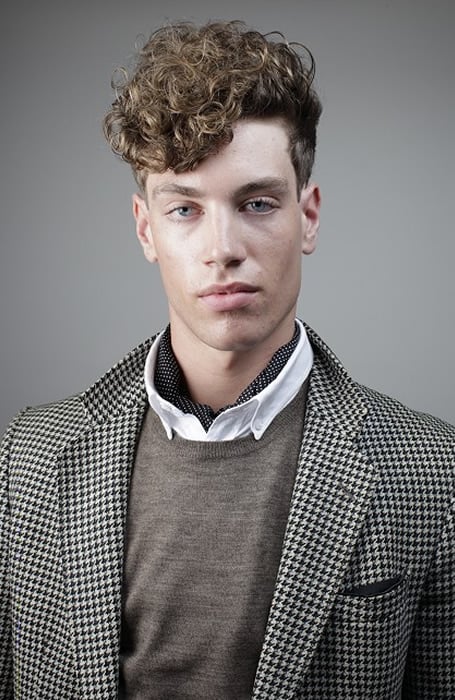 4. Drop Fade With Perm
Men who aren't afraid to stand out should consider the drop fade with perm haircut. Drop fades have a dramatic, graphic look, and when paired with curls, create a sharp visual contrast. To create the curls, your stylist can perm only the crown and center section of your hair. They can then leave some side sections straight, which they can then fade down to form a cool transitional effect.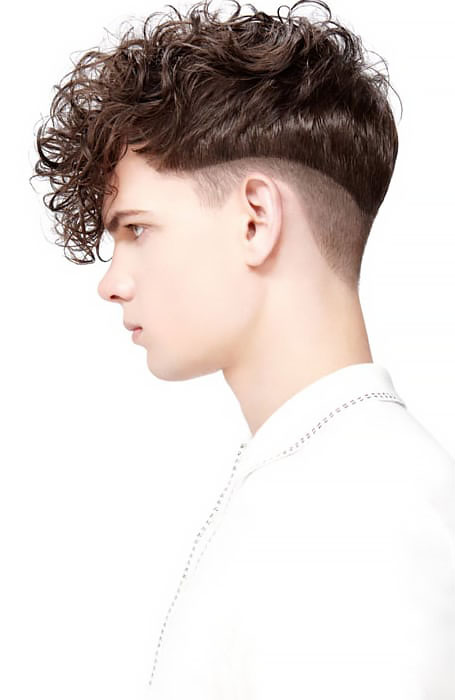 5. Fade With Perm
Fades can be adapted for all hair types, including curls. To get the fade with perm look, your stylist may first buzz your hair to create the fade before applying the perm chemicals. However, you'll need to make sure the top section has grown out longer as curly hair tends to appear shorter than straight hair. While your perm will last around six months, your fade will need to be maintained every three weeks or so.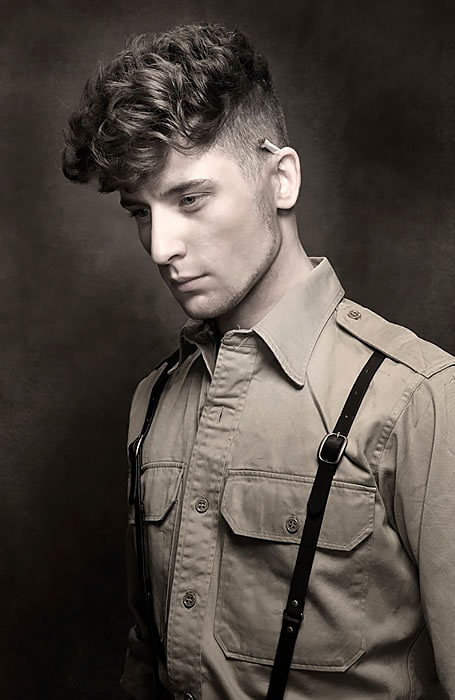 6. Faux Hawk With Perm
While a faux hawk can be created with straight…
---
#1 Hair Styling Tool
#1 Shampoo & Conditioner
#1 Hair Treatment Product